Power-User – Quickly Design Beautiful Presentations and Spreadsheets
Supported PowerPoint versions: PowerPoint 2007 or higher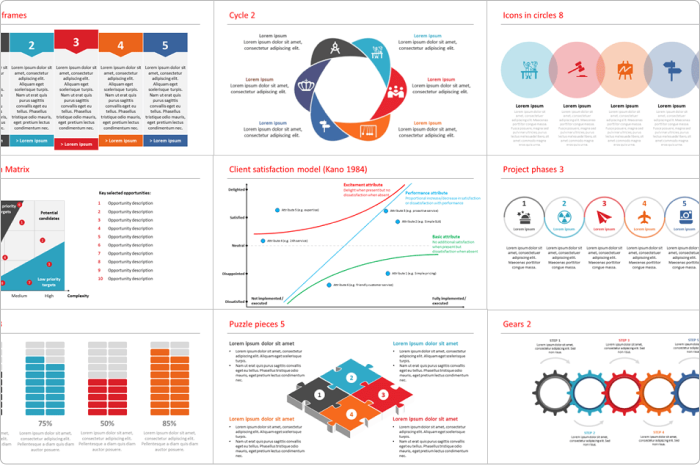 Power-User is a comprehensive add-in that brings various tools to boost your presentations. Get ready-made templates, icons, diagrams, and maps directly in PowerPoint, as well as powerful charts such as Waterfall, Marimekko, Sankey, or Gantt. You can also automate formatting tasks such as changing colors, fonts, charts, or alignment automatically for your entire presentation. 
Basic options are free, but you can get more with a premium plan.
PowerPoint Labs – Enhance Your Slides with Visuals
Supported PowerPoint versions: PowerPoint 2010/2013/2016 for Windows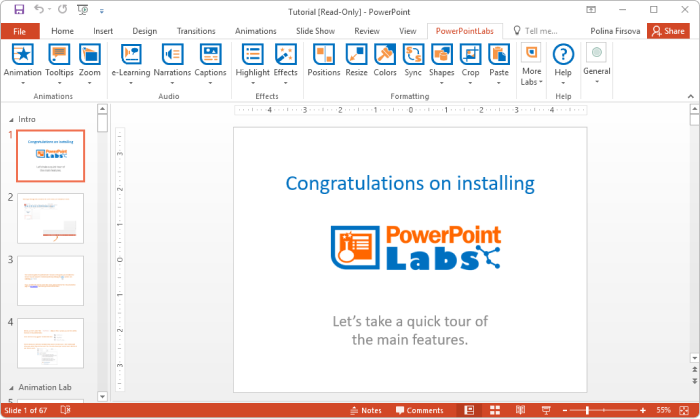 PowerPoint Labs is a time-saving tool that offers several features to make your presentations more eye-catching. For example, the add-in enables you to light up a certain piece of a slide, highlight bullet points and segments of text and background, zoom in on a particular section of a slide, crop a single object out of an image, etc. 
Office Timeline – Create Schedules, Timelines, and Gantt Charts
Supported PowerPoint versions: PowerPoint 2007 or higher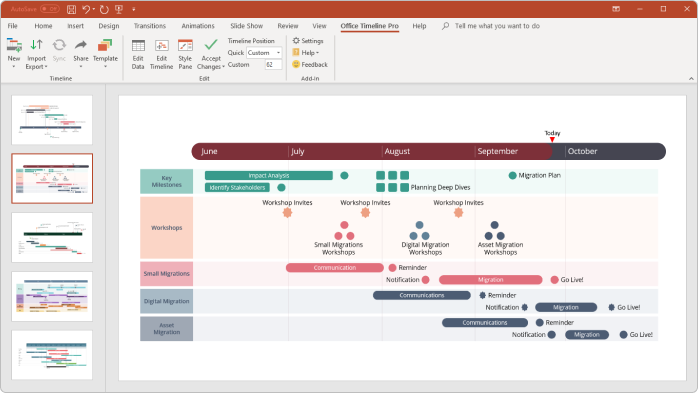 Office Timeline lets you create professional schedules, timelines, and Gantt charts for project planning or tracking purposes. This tool is perfect for knowledge workers, marketers, IT professionals, and project managers. 
The free offline version has 3 templates, and you have to upgrade to use the full library.